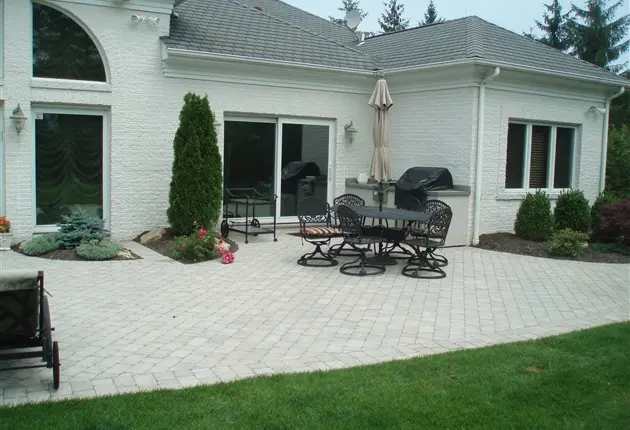 We clearly earned the name Patio Bob! We are an ICPI certified paver patio installer for 3 major manufacturers. We strive to build the best patios in our field using industry-standard construction methods and designing custom projects to meet each customer's needs. From using quality polymeric joint sand to concrete edge restraints, our projects are installed using the best materials and most reliable methods of construction.
Custom Paver Patio Projects
RM Landscape Construction has been creating custom backyard living areas for Morris County residents for the last 25 years. A custom patio is a great way to extend your living areas to the outdoors, while also increasing the value of your home. Get an elegant backyard patio installed today!
For more information , please contact us today. The number to call is: 973-347-6667. We will answer any questions you may have, as well as a free consultation for our services. We look forward to helping you with your next patio project.  Follow us on Facebook.  https://www.facebook.com/Patiobob/