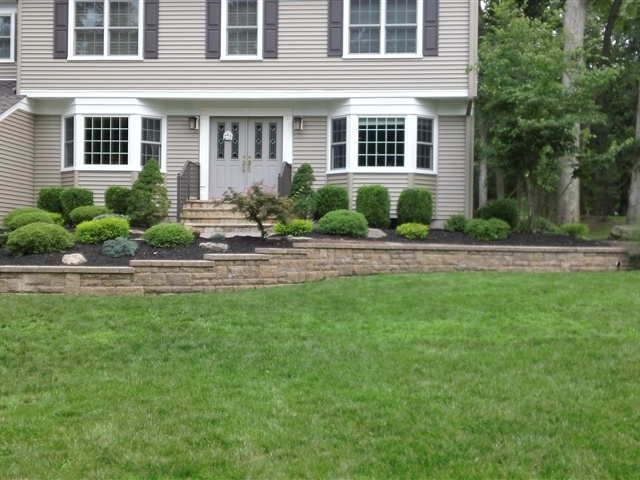 From decorative walls to a structural load-bearing wall system we can provide all of your wall needs. The use of retaining walls ranges from correcting grades, redirecting water problems, increasing property value, providing new usable areas within your property, and of course, becoming a decorative, visually pleasing aspect of your home's overall landscape plan. But whatever your need, the team at Patio Bob can install a retaining wall at an affordable price! We proudly work with home and business owners across Morris County!
The Importance of Retaining Walls
Retaining walls are important for the safety and integrity of any property. They correct grades, increase property value, provide new, usable areas within your property, and redirect water problems. All while still becoming a visually pleasing part of your overall landscape. The overall purpose of a retaining wall is to restrain soil to a slope that is unnatural to the land. However, the wall is used to steer a near-vertical or vertical slope. They also help with erosion control, which helps to maintain the shape of a property. When you turn to Patio Bob, you will get expert installations of retaining walls.
Expert Installations of Retaining Walls in Morris County
RM Landscaping provides homeowners across Morris County, New Jersey with dependable and affordable installations of retaining walls. If you are thinking about adding a retaining wall to your home, please reach out to us today. We can provide you with a free consultation and provide you with all the necessary information in order to make the best decision possible. Please call (973) 347-6667 to speak to our offices. We will answer any questions or concerns you may have about our array of services. So please, do not hesitate to reach out and learn more about our contracting services!