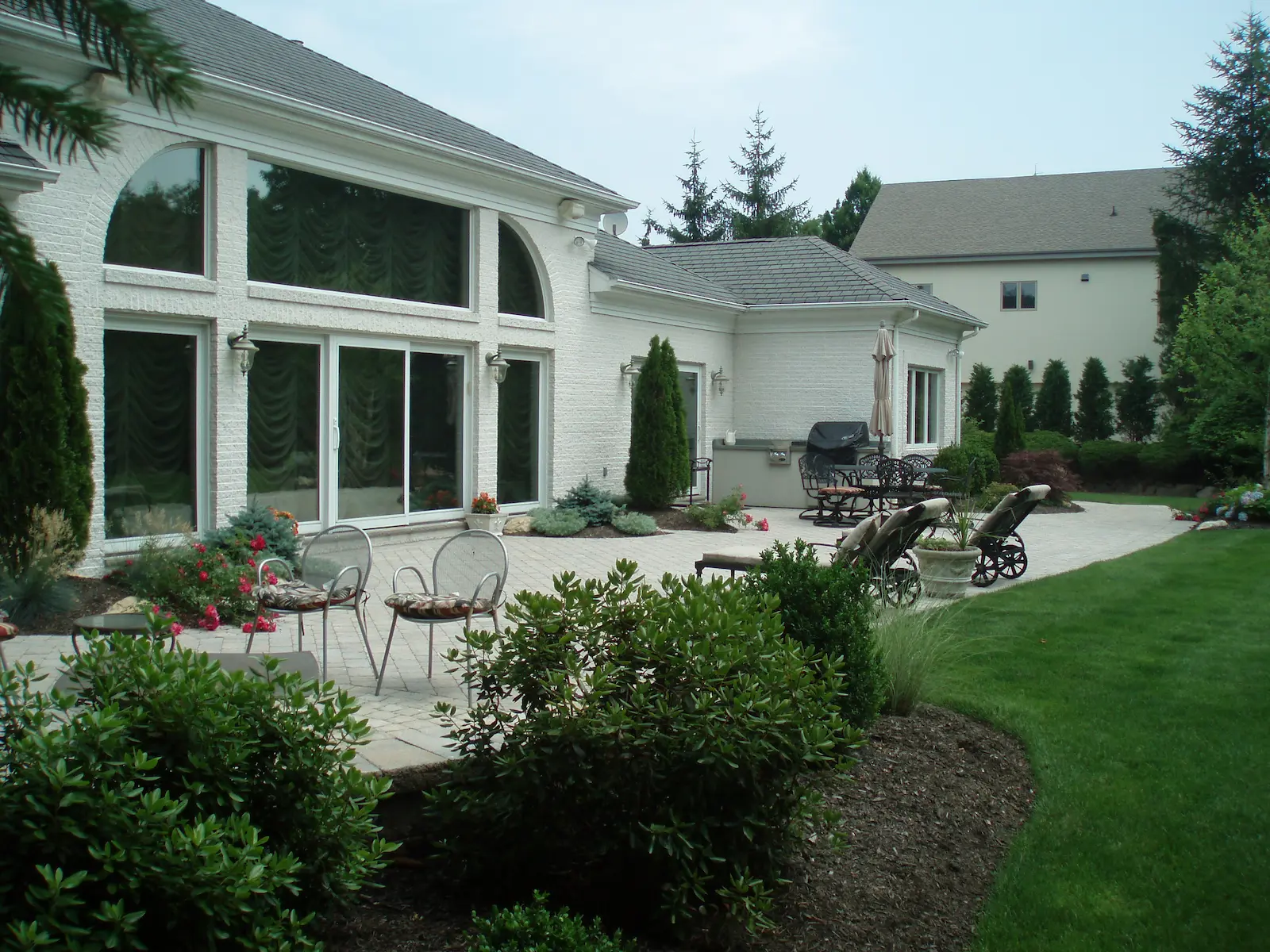 RM Landscape Construction is a trusted landscape contractor for home and business owners throughout Morris County, New Jersey. We are a fully licensed and certified company that can handle many of your landscaping needs. Our various services include patios, retaining walls, walkways, planting projects, bar and grills, driveways, pools, and stair construction. Professional and quality landscaping that is designed around your needs and budget. We listen to all of our customers and allow them to provide their input, because we want to ultimately meet their goals. So please, do not hesitate to reach out when you need a Morris County landscape contractor.
Our Landscaping Services
As a trusted contractor, we offer people with many different specialties landscape contracting services. We have the appropriate tools and machinery to get even the most challenging of projects completed on-time. Our specialty services include power raking, power augers, and hydraulic thumbs.
Power raking is for grading, cleaning, rock removal, and soil preparations. This specialized equipment cleans soil and prepares the area for lawn, runoff, or beds. We have power augers that are mounted on excavators and two-man hand-held units that are used for fencing, planting, and foundation applications. Up to 24" diameter bits are available.
Hydraulic thumbs are the ultimate cleanup tools, because they can pick up trees, logs, stumps, garbage, concrete, block, metal, and really anything else you can think of. This tool saves a lot of time for cleaning up the property after large projects.
Affordable Morris County Landscaping Contractor
RM Landscape Construction has years of experience as a trusted landscape contractor for home and business owners throughout Morris County, New Jersey. As a trusted landscape contractor, we perform a wide range of contracting services that can meet whatever budget you have in mind. This includes professional installation of outdoor kitchens. Turn your backyard into the place to be!
For more information about all of the landscape contracting services that we offer, please contact us today. We will happily answer any other questions you may have regarding our array of services. The number to call is 973-347-6667. When you call, we can provide you with a free estimate.