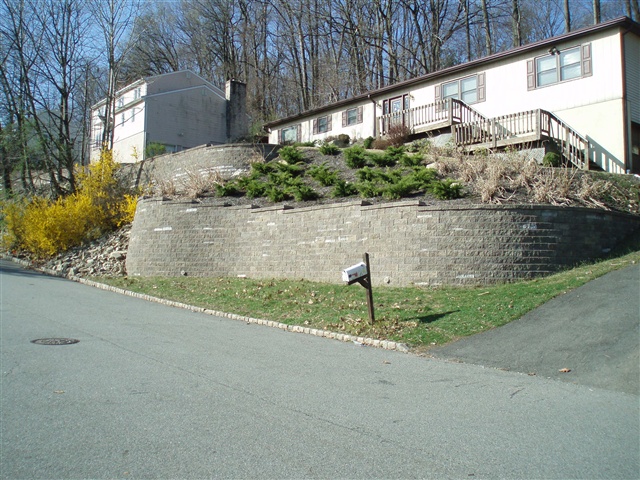 Retaining walls are vital for the safety and integrity of any Morris County property. Patio Bob works on homes throughout New Jersey and offers a wide array of contracting services for your home or business. Our contractors have years of experience in the field and can expertly tackle any job that comes their way. So please, give us a call today for more information. The number for our office is (973) 347-6667. When you call, we can provide you with a free consultation and estimate.
Expert Installations of Retaining Walls in Morris County, NJ
Retaining walls help most with erosion control. Erosion control is the prevention or controlling of wind or water erosion in agriculture, land development, coastal areas, river banks or construction sites. Retaining walls combat these issues. They are designed to restrain soil from an unnatural slope and used to steer a near-vertical or vertical slope. There are essentially three main principles to control erosion with retaining walls. These principles are:
use land according to its capability
protect the soil surface with some form of cover
control the runoff before it develops into an erosive force
In essence, these walls offer protection. They are also used to correct grades, provide new, usable areas within your property, and redirect water problems. All the while still becoming a visually pleasing part of your overall landscape. In the end, our retaining walls will help to increase your Morris County property value.
Call For A Free Estimate
From decorative walls to a structural load-bearing wall system, RM Landscape can install crucial retaining walls for your Morris County, New Jersey property. For more information about our contracting services, please contact us today. We can answer any questions or concerns you may have about our array of services. The number for our office is (973) 347-6667. When you call, we can provide you with a free consultation and provide you with all the necessary information in order to make the best decision possible. So please, do not hesitate to reach out today!